26 Nov
For the first time in history, Gazprom is transporting liquefied natural gas (LNG) to Japan via the Arctic, and even endeavored to make the trip in November. This route is three weeks shorter than the currently used roundabout to the south, and there are no fees to be paid at the Suez Canal. All this has been made possible by climate change, more specifically the melting and thinning of the Arctic ice layer.
As the BBC reported, this is just a pilot journey, but if it proves successful – and if Arctic ice continues to melt away – transporting Norwegian or Russian LNG to Asia could be highly profitable. It requires less fuel, capital is tied down for a shorter period, and the transit fees of the Suez Canal can be avoided. It could be economical even if ice-breaker ships have to accompany the tankers on their voyage. Who needs pipelines from Russia to China?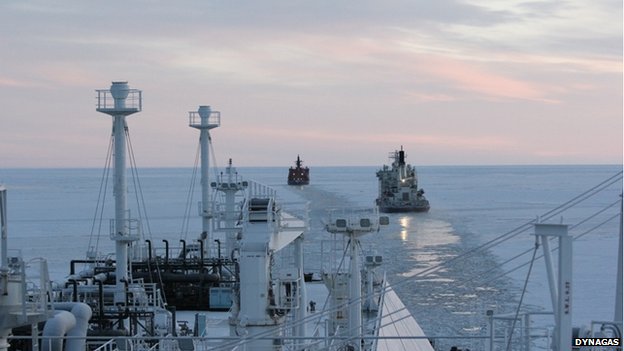 Source: BBC
2012 saw the lowest levels of ice coverage surrounding the North Pole. The picture below contrasts this year's ice coverage with the average of the past 30 years (marked with a yellow line).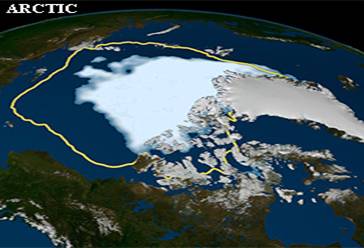 Arctic ice coverage is smaller than ever before. Source: NASA
If you liked the post, follow Barrelperday on Facebook!

Or subscribe to our Twitter feed or Newsletter
Tags: climate change, gas, Gazprom, LNG